System Developers Opportunities
A pioneer in system trading, Striker invites system developers to submit their stock, futures, or forex trading systems for consideration in our menu of systems and for publication in the Striker Report. Our in-house economic team will evaluate the system to ensure that it can be auto-traded and conforms to Striker's standards of credibility and realiability. The evaluation process will focus on system performance, drawdowns, slippage, and the profit factor. Part of our coherent policy, Striker has no in-house systems. System developers that submit their systems to Striker can be confident that their intellectual property will be guarded. Since the late 1990s, Striker provides a "non-disclosure" agreement in writing for all System Developers, CTAs, or emerging CTAs. To learn about this service, and to submit your system, please contact William Gallwas.
I.B. Broker Network
Are you a broker surfing our web site and trying to learn how you can offer systems as products to your clients? Well, you don't need to sweat and learn to compete against Striker, you can actually work with Striker to expand your product line to benefit your clients. Only Striker, with our unique coherent policies and international broker team, can open up and share our knowledge with other brokers. By working together, Striker can execute systems for other brokers and then "give-up" the trades to the appropriate clearing firm of the participating broker. This might sound radical that Striker would help competing brokers but we have been doing this for years. The secret to our success is properly educating the participating brokers about the products so that they in turn can fairly teach their clients about the pros and cons with system trading. Moreover, because Striker fully discloses its operations with participating brokers, a clean relationship of trust develops with Striker focusing on service and execution, while the participating broker focuses on growing his or her own business by having the Striker menu to offer. Our I.B. Broker Network is also successful because Striker is a member of the Managed Funds Association, National Introducing Brokers Association, and registered as a brokerage firm with the CFTC since 1991. As an "independent" broker, Striker is free to work with any clearing firm, so this process of "give-up" is smooth. To learn more, please contact Financial & Operations Principal, William Gallwas.
Consulting Services
Recognized as a pioneer and leader in the futures industry with 60-years of experience, Striker's John Gallwas along with William Gallwas (with 28-years of experience) provide consulting arrangements with domestic and foreign businesses in the financial arena. John Gallwas served as Chairman of the East-West '97 Conference (Hong Kong) that was co-sponsored by the Managed Funds Association (MFA) and the Futures Industry Association (FIA). He was also the Chairman of the Board of the Pacific Commodities Exchange and founder of the Commodity Club of San Francisco. William Gallwas is a former member of the Chicago Board of Trade (CBOT), and current member of the MidAmerican Commodities Exchange. Together, the Gallwas's have provided assistance to Japan-based Himawari Securities, Japan-based Glado Commodities, and more recently India-based Safe Trade, Ltd. Domestically, the Gallwas's have provided assistance for a handful of introducing brokers (IBs) and commodity trading advisors (CTAs ). To learn more, please contact Financial & Operations Principal, William Gallwas.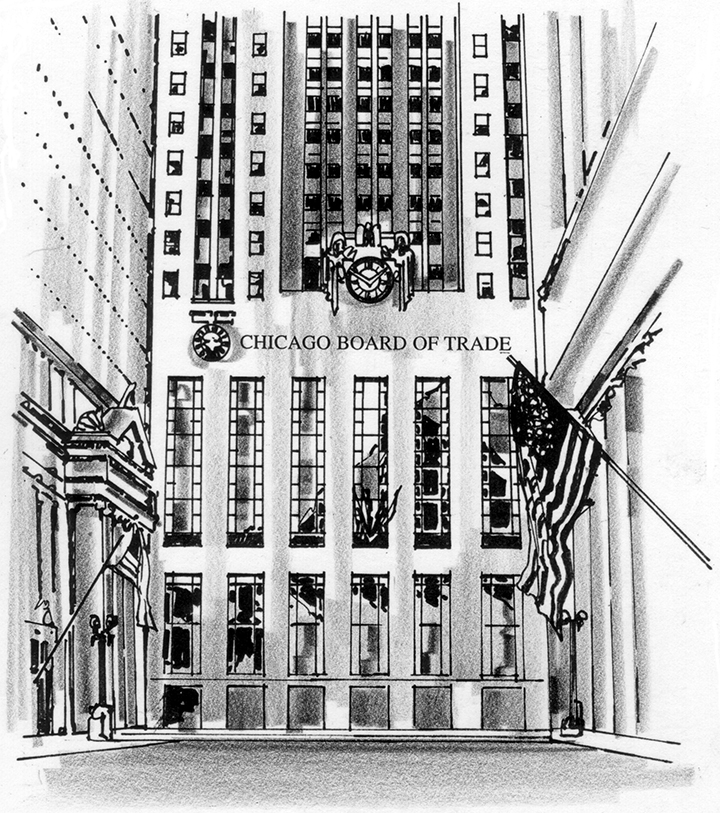 System Developers and IB Brokers
We can Work Together to Service Customers